By
Sandra Cain
Lunch or dinner at Fredeli Delicatessen on the foreshore at Warners Bay
2/472 The Esplanade. http://www.hunterhunter.com.au/newcastle/fredeli our favourite little deli, (thanks to friends Kim & Jamie).
Lakeside lovers of Italian food and fare, rejoice. Feast your eyes and your stomach on Fredeli Friday's, right on the Warners Bay Esplanade. By day, Fredeli, is stocked, almost to the rafters, with an assortment of traditional and imported Italian products, including meat, cheese, and sauces, local smallgoods, such as olive oil and honey, plus dried pasta, muesli, coffee and much more. By night, on Fridays, Fredeli hosts a small crowd of in-the-know Novocastrians who've come to experience a three-course set menu based on authentic Italian recipes.
Watch from the window as people pass by, boats moor just off the shoreline, and the smell of fair-dinkum Italian food wafts from behind the deli counter. It's enough to inspire real or imagined memories of warm Italian evenings sipping wine.
The space is small (it is the shop front of a deli, after all), so bookings are essential, but if you time it right, especially over the summer months, you'll catch one of our region's most beautiful sunsets blazing orange, purple and gold behind Mount Vincent as you dine. A few high tables and stools are brought in and assembled in front of a glass deli counter stocked with many fabulous meats and cheese next to a series of shelves stacked full of delicious looking treats to please the palates of most gastronomes from Lake Mac and beyond.
Growing up on the family farm in Italy, much of his life revolved around quality, hand-made food that was full of flavour, whether it be baking breads, curing meats or growing vegetables.
Each Friday evening Frederico is opening the doors to his deli to a lucky few who book in for Fredeli Friday's. Cost is between $45 -$55 depending what's on the menu but always expect traditional Italian dishes plus antipasto, cheese, charcuterie boards, bread and of course it's BYO.
Lake Macquarie City Art Gallery, 1A First Street, Booragul
Open Tuesday to Sunday 10am to 5pm Admission Free: Ph 49658260. Book Awaba House Cafe for lunch while you are there, or just drop in for coffee and cake, located next door in the Art Gallery Grounds. https://artgallery.lakemac.com.au/exhibitions/current
Lake Macquarie City Art Gallery is a small but widely recognized gallery for its exhibition program and work with the community. Located on the waterfront, the leafy grounds include the award-winning gallery, a sculpture park, mosaic pathways, and the historic Awaba House Restaurant.
Touring shows alternate with gallery-curated exhibitions featuring nationally significant artists, many of whom share a connection with the Hunter.
Contemporary visual arts, craft and design practice is the main focus of our exhibitions, and respectful Aboriginal projects are a strong component of the program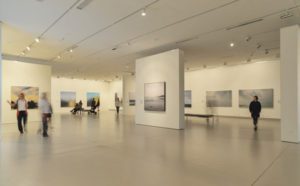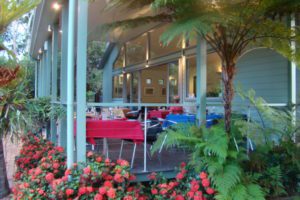 The Memorial Walk
Newcastle's Memorial Walk is a spectacular coastal walk with a personal connection for thousands of locals.
The Walk is located above Memorial Drive, The Hill, on Strzelecki Headland (between Bar Beach and King Edward Park).
Built to commemorate the 100th anniversary of the ANZAC landing at Gallipoli in 1915 and the commencement of steel making in Newcastle; it acts as a magnificent memorial to the men and women of the Hunter who served their community and their country.
The structure cost $4.5m to build and is a 450 meter long cliff top walkway that links Newcastle's Strzelecki Lookout to Bar Beach.
Built with 64 tonnes of stainless steel, the walkway winds its way around the cliff edge and offers unsurpassed views of the coastline, city and up into the Hunter Valley.
The walk features a 160 metre cliff top bridge adorned with steel silhouettes of soldiers inscribed with close to 4,000 family names of almost 11,000 known Hunter Valley men and women who enlisted during World War I. It also links to Council's Bathers Way promenade development, a six km coastal walk linking Newcastle's beaches and stretching from Merewether Ocean Baths to Nobbys Beach.
Extensive research was undertaken by an historian who spent hundreds of hours finding the names of all of the families by searching historical records both in Newcastle and in Canberra. All of the soldiers whose names appear on the walk were enlisted in Newcastle and the Hunter Valley.
General enquiries about Newcastle Memorial Walk should be directed to weloveourcoast@ncc.nsw.gov.au